Cortijo María Luisa
The Cortijo María Luisa is a beautiful villa set in 10,000 square metres of grounds on the outskirts of Nerja (Málaga, Spain), in the heart of the Costa del Sol. Surrounded by mountains and with spectacular sea views, it's a wonderful setting in which to celebrate all sorts of events: birthdays, christenings, communions, anniversaries, barbecues, and especially weddings. The Cortijo María Luisa is located here.
With landscaped gardens, a pool, outside and inside bars, a cosy lounge area and a 250 square metre dance floor, you can be sure of organising an unforgettable day for your particular celebration.
The Cortijo María Luisa is the perfect place to celebrate with friends and family!
info@cortijomarialuisa.com · Tel: 0034 618 294 280 ·

---
Gallery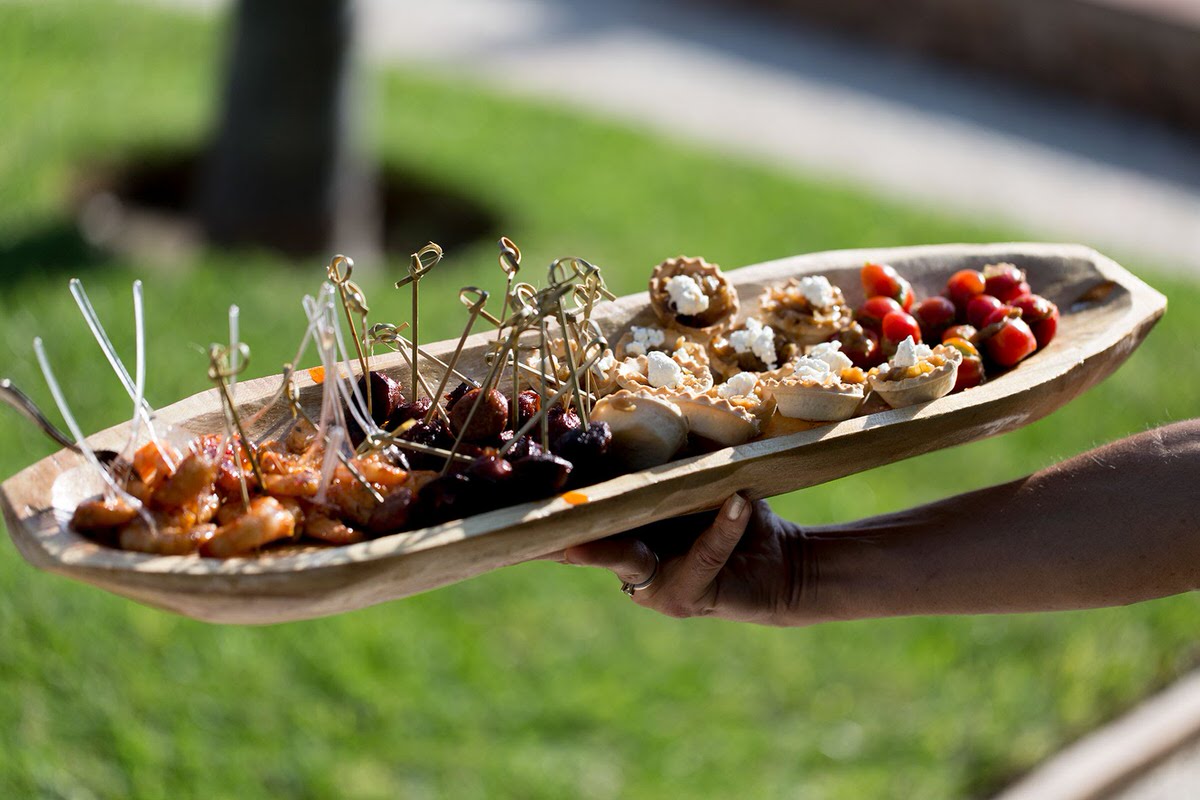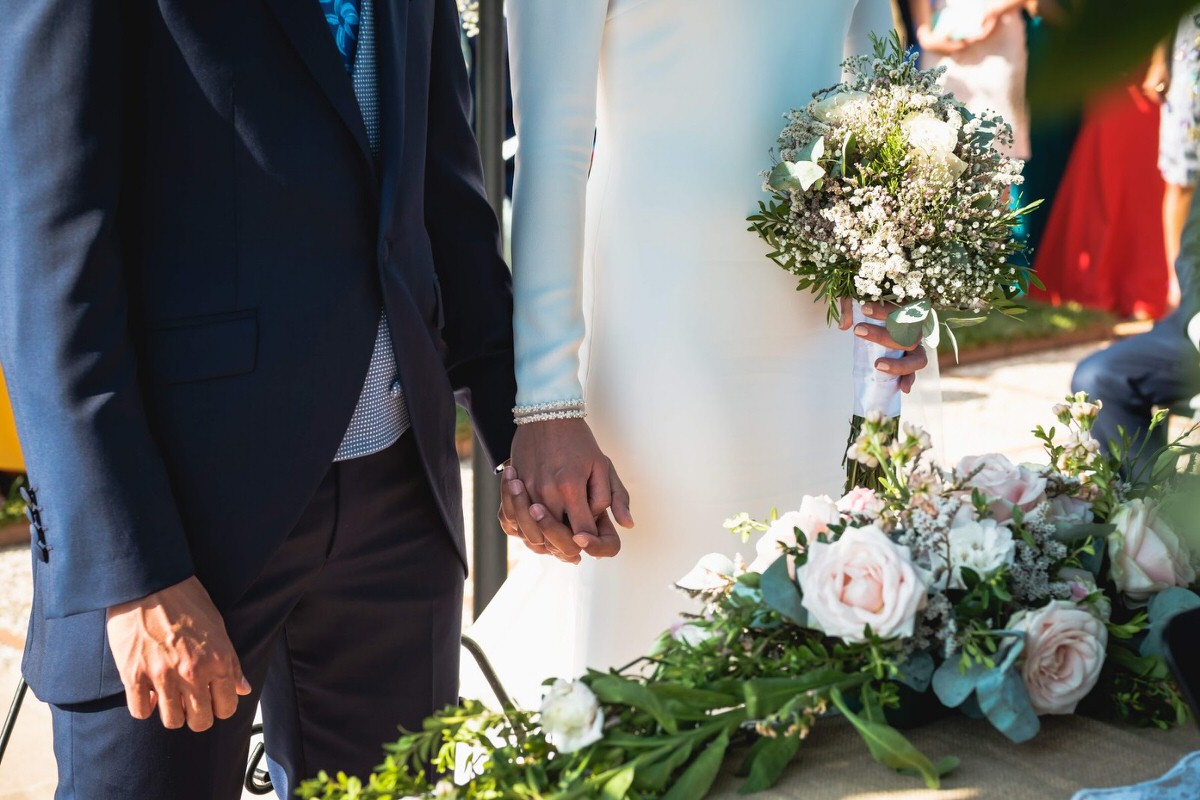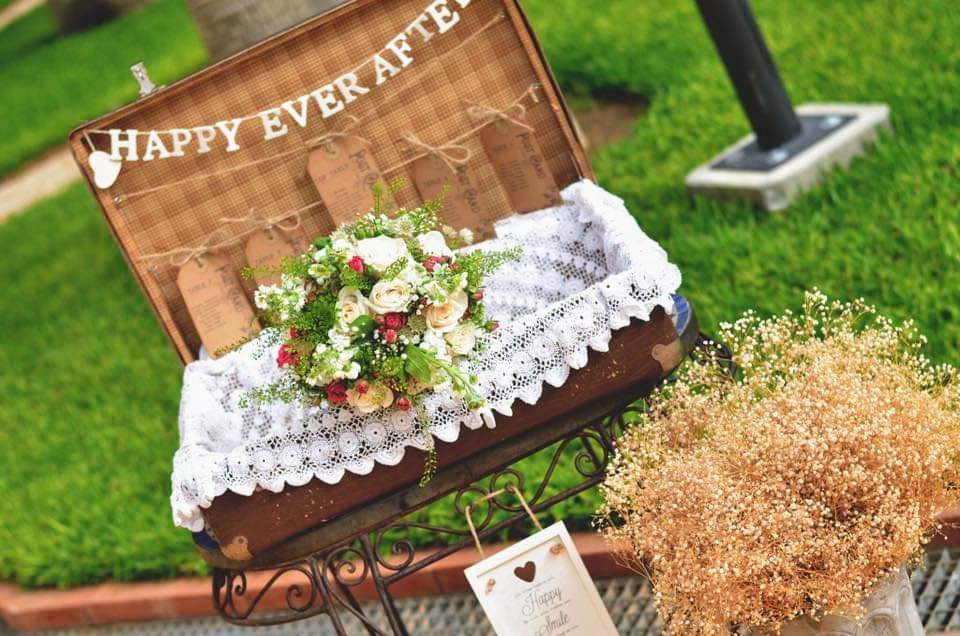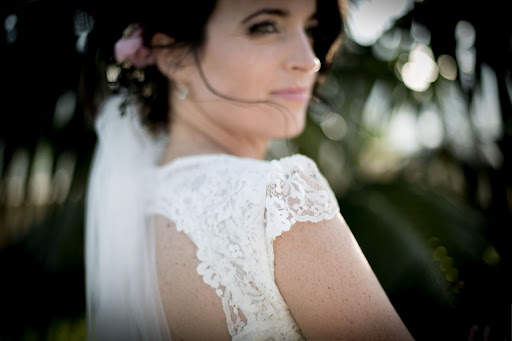 ---
Testimonials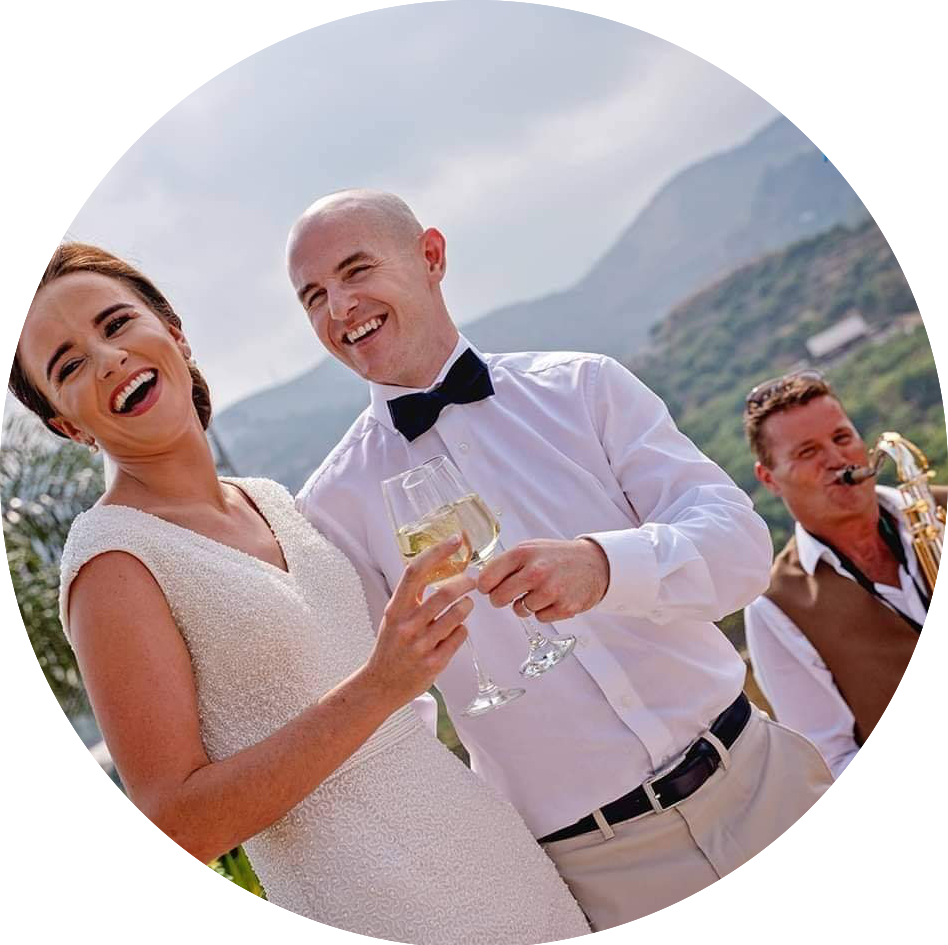 Teresa and Colm
July 2019
Where to start with Cortijo Maria Luisa... it's a very big risk travelling to a different country to get married but I am so glad that my husband and I choose Cortijo Maria Luisa as our venue. We had the most welcoming experience with Marina. We left Spain feeling like we had known her all our lives. Nothing was ever too much for her and she was so so helpful for the duration of our wedding day. Our guests still talk about the villa and many said that it was like something from a movie. It really is. Cortijo Maria Luisa was recommended to us by many people but I don't think we ever expected it to be as perfect as it was. Thank you Marina xxxx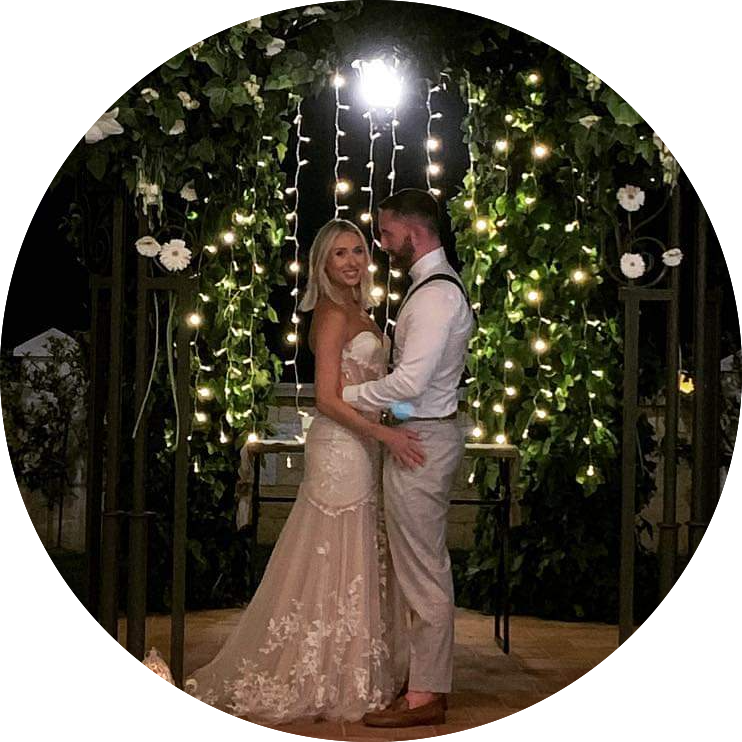 Maxime and James
May 2019
Dear Marina,
Thank you so much for allowing us to have the most beautiful wedding at the most stunning venue. We could not have done it without you. You were amazing and make sure everything ran smoothly. Hope to see you again in Nerja at the summer.
Love from The Gee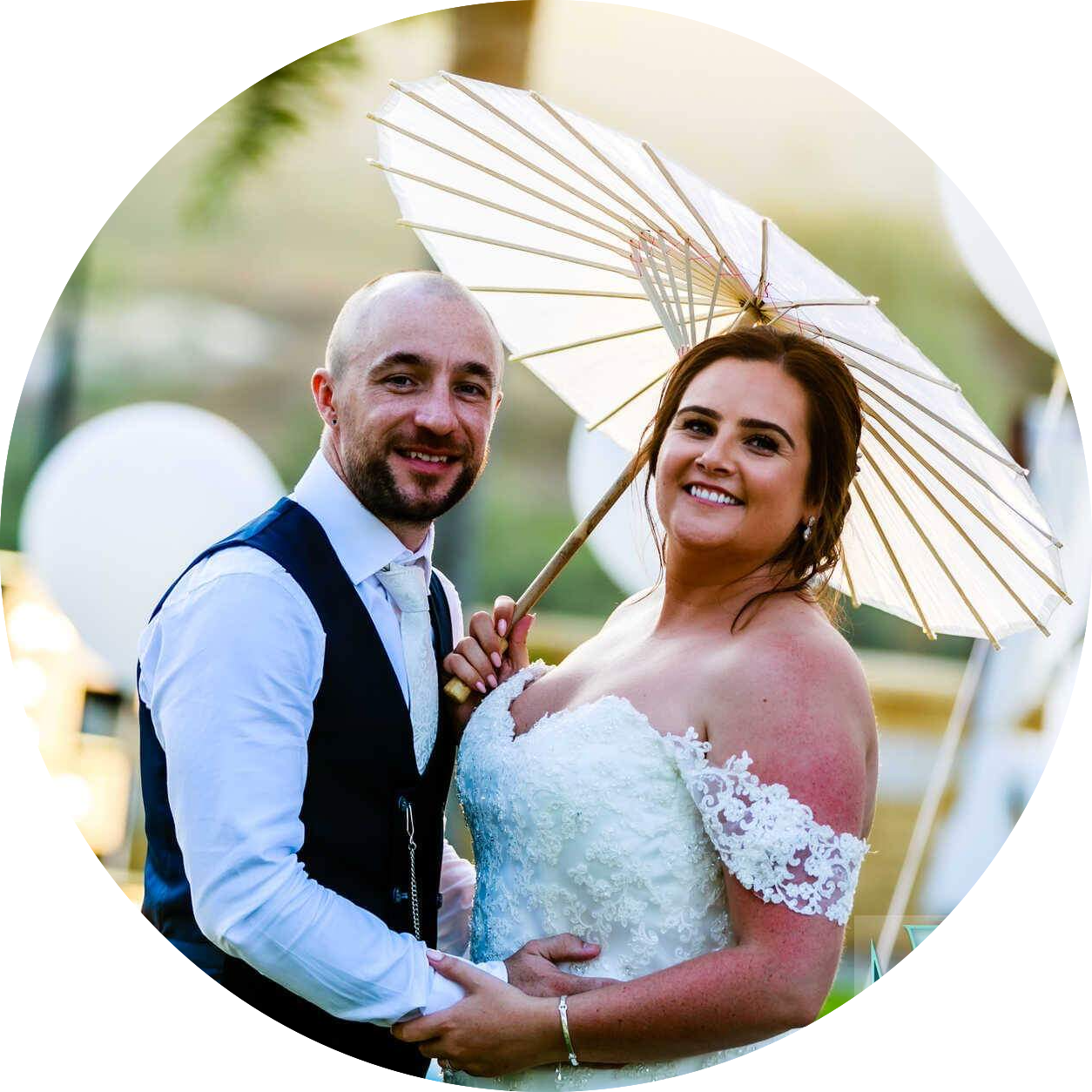 Jennie and Shane
September 2019
From the moment I stepped foot in the villa I knew it was our wedding venue! The feeling I got when we arrived brought tears to my eyes and I knew it was the place we should get married, right under that arch!
That first day we met Marina & seeing how passionate she was about her villa I knew with her everything would run smoothly. The day of our wedding everything could not have gone better, Marina was also there to help us! My guests not only commented on my wedding planner but also how great Marina was.
Still today our friends & family still talk about how amazing our venue was. The view, the romantic lighting... just everything was wow! It was everything we imaged & more. Thank you for letting us get married in our dream venue. Can't wait to visit the next time we are Nerja.
Lots of love, Jennie & Shane xx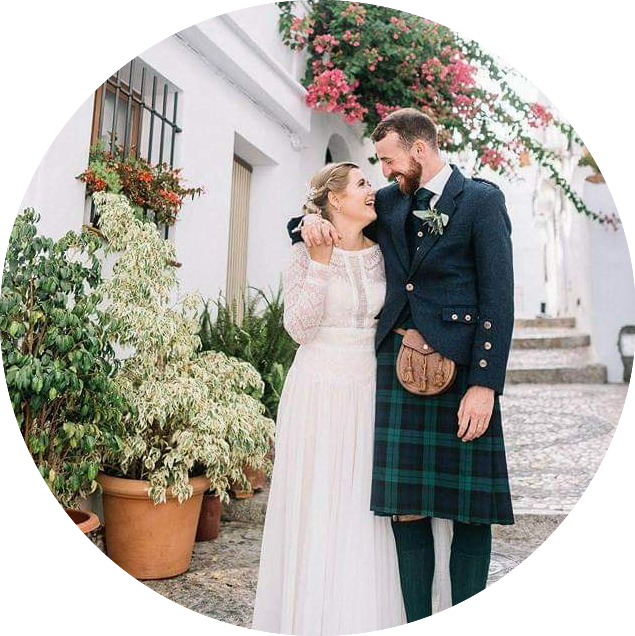 Sam and Paul
August 2018
The Cortijo Maria Luisa is breathtaking, a beautiful traditional family feel villa, with the luxury of a grand wedding venue. With stunning views that overlook the beauty that Nerja has to offer with a layout that perfectly caters to weddings and special events. You all take great pride in attention to detail, the villa is so beautiful - I've never seen a garden and grounds so well maintained.
We loved the freedom you gave us to work with the entirety of the space and your knowledge and advice was so welcomed! We can't thank you enough for allowing us to visit a number of times and will always be thankful for how welcoming and warm our visits were, we feel we have really found a friend in you and the Cortijo holds a dear place in our hearts!
A year on and we still have guests gushing over the venue and the ambiance that was created having a separate cocktail area and then the dramatic walk down to the meal set up, made for such excitement and mystery! So many were absolutely blown away when the big wooden doors opened to reveal our Spanish band later at night and the kiddies area was fab for a big family event like ours! The whole day was coordinated so well and we thank you so much for working so professionally with our caterers, wedding coordinators, photographer and the wider team. Having you oversee those little details meant we could enjoy our day knowing it was in your capable hands!
Marina you are such a beautiful soul, all our guests and family agreed. The Cortijo in itself is exquisite but what we feel we valued more than anything was the welcome you gave us, your warmth and really putting us at the centre of the wedding experience . We always looked forward to our visits when planning the big day and then returning a year later with our baby daughter meant so much to us! It's very rare you meet such a genuine person and we are so greatful to have worked and met you.
Our baby girl was born 9 months later and it was only fitting to have the best day of our lives reflected in her name. Elsie Luisa!
Marina thank you so so much,
Samantha, Paul & Elsie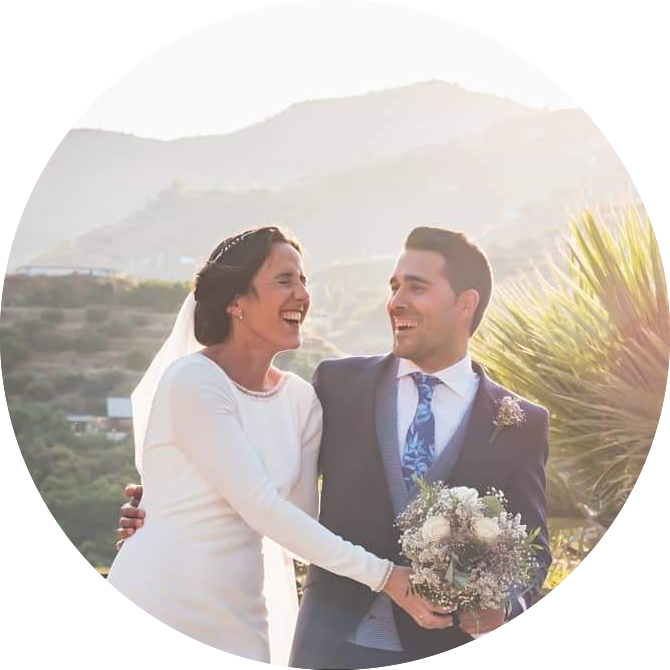 Noe and Angel
June 2018
Gracias por esta bonita boda, con tanto amor y cariño! Gracias especialmente a Marina por tanto trabajo para que todo saliera tan bonito! No hay palabras para poder agradecer tanto.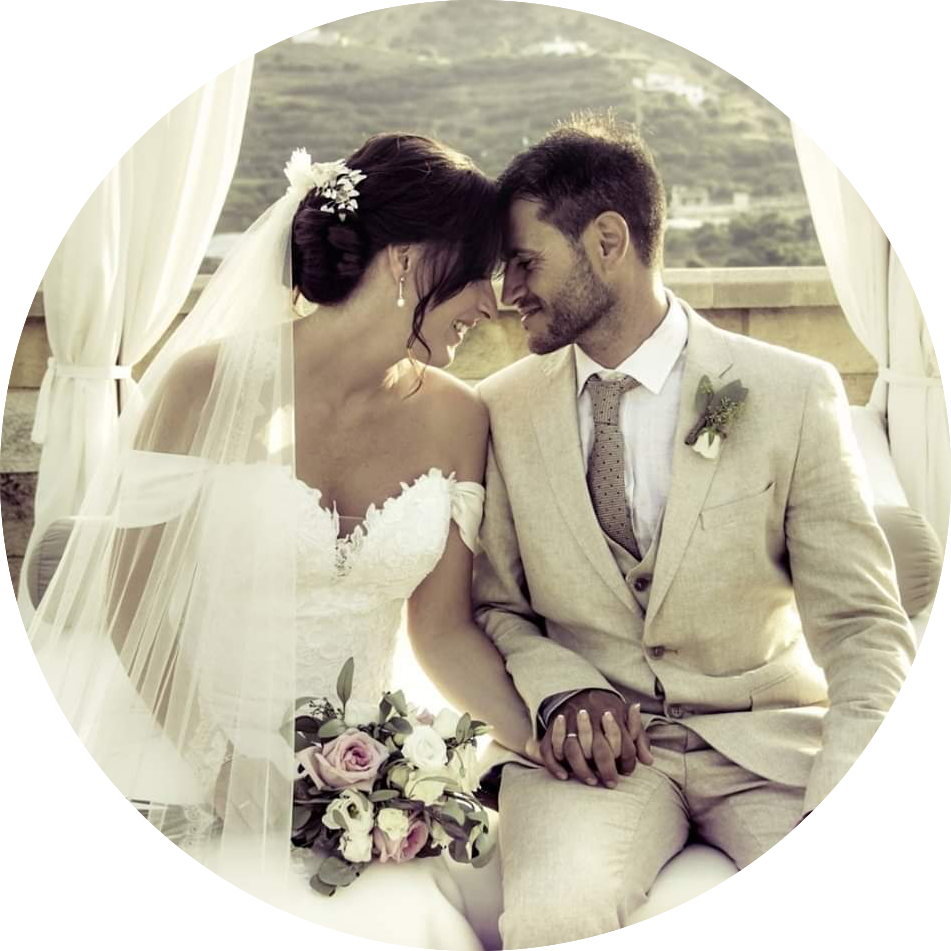 Elena and Miguel
August 2018
We spent the most unforgetable day in our lifes. Me and my wife are so satistied with the place, the service and Marina was so helpfull. If I was going to marry again, for sure would be there again.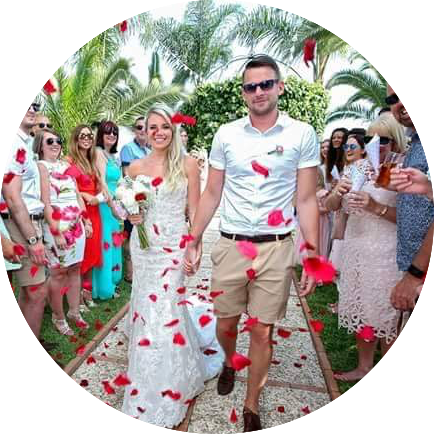 Christie and Graig
June 2017
Thank you so much marina for all your help. All my guests were so stunned by your beautiful venue. Lots of love xxx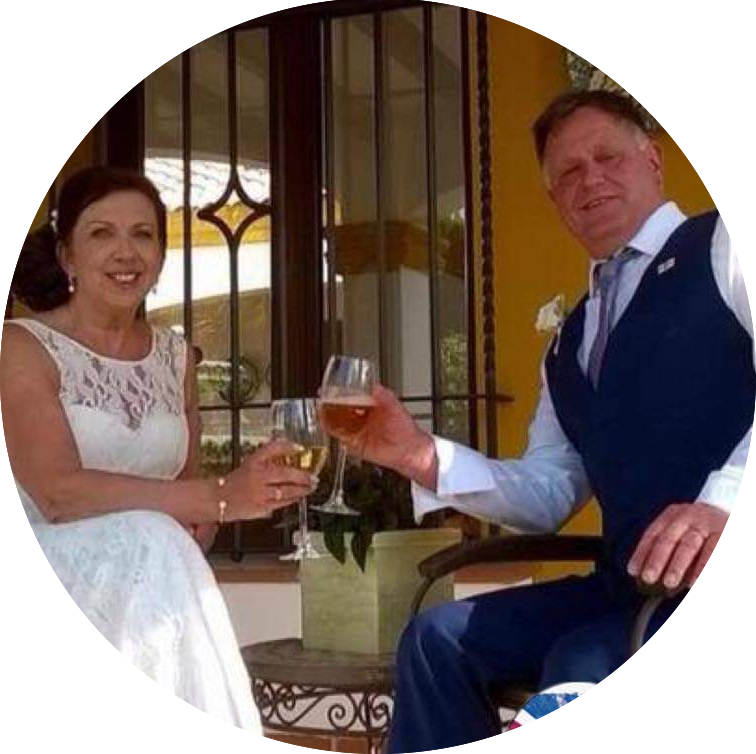 Gary and Pam
June 2016
The most stunning of venues, it took my breath away the first time I saw it but for our wedding last week it was absolutely magical. Marina is so warm and welcoming, she cannot do enough for you, we had just the best time ever. Everyone loved the venue and we may just have to book it again for our first wedding anniversary. Thank you soooo much. With lots of love Gary and Pam xxxx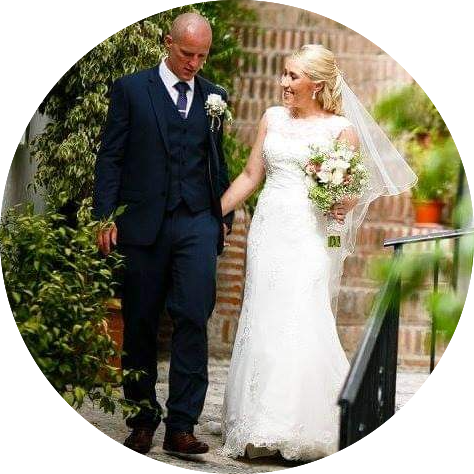 Hayle and Liam
August 2015
Would like to say that we are so pleased that we chose to have our wedding reception at Cortijo Maria Luisa!!!!! From our very first visit we knew it was the place for us and it exceeding every single expectation on the day!!!! Our guests absolutely loved it!!!!! The villa is stunning and the people are so lovely and kind and couldn't do enough for us!!!! Anyone considering Cortijo Maria Luisa for your venue......don't consider just book it!!!!! Xxxxxx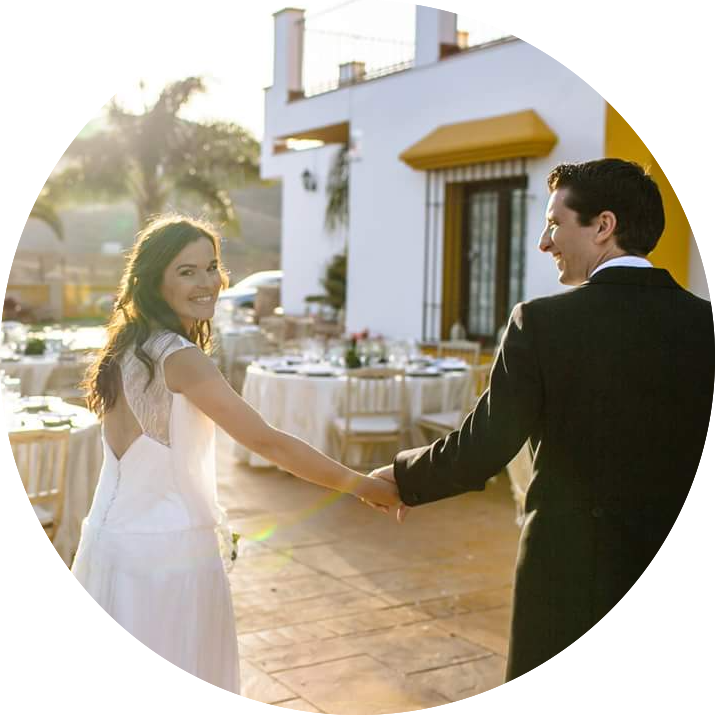 Victoria and David
June 2013
Es un lugar maravilloso. La luz y el enclave donde se encuentra la finca son inigualables con el mar de fondo. La organización fue perfecta, el cortijo tiene todas la instalaciones adecuadas para la implantación de un catering de la envergadura que sea necesario. Me volvería a casar en el Cortijo María Luisa una y mil veces.